Hog
Posts: 389
Joined: Fri Mar 02, 2012 7:21 am
Something should be understood now. I told you your defense was overrated back in the summer. But something bigger is going on.
During that game, they showed a stat from the Giants game that Eli Manning threw for over 500 yards. How many of you were shocked when you saw that? Probably none of you. 20 years ago that would have been jaw dropping. No more.
The NFL is a league that plays the GAME of football. The NFL is not football itself.. It's merely a professional platform that plays the game.
Many will complain about how many yards the Redskisn gave up against the St Louis Rams. Well I got bad news for you, welcome to where the NFL is going. Soon...EVERY TEAM will roll up 400 yards per game!!
The Rams.....the ST LOUIS RAMS......were in shotgun, no huddle, 4 and 5 wide receiver sets for a significant portion of that game.
The NFL has effectively changed the sport with the way it has outlawed defense. And they have done that in response to all the injuries.
Did anyone see Steven Jackson on the sidelines? Did anyone notice his biceps? They look like tree trunks. And yet, they're only
common
in the NFL. One of the big bruising runners of his day, john riggins, his biceps wouldnt even be HALF of Jackson's. The John Riggins of 1982 wouldnt even be able to try out for a job in today's NFL.
The players are humungous.
They are lightining fast.
They are amazing athletes because this all they do. They don't have regular jobs in the offseason anymore. This is it. And they live in the weight room. Could you imagine Steven Jackson of today running at Hall of Famer and 220 lb Jack Lambert of yesterday? He'd literally kill him on the field.
And because of the size and speed of the players today, the collissions are increasingly violent. And because of THAT, the NFL is changing the way the GAME is played.
Defenses don't even practise tackling anymore. Did you know that? Very rarely. They're only "allowed" to one day a week or something like that. They're not allowed to! Could you imagine what Vince Lombardi would say if he saw an NFL practise nowadays? He wouldnt recongize what is going on.
So let me make it clear....what you saw today is what the NFL is clearly on the path towards. They are making they're way FAST to becoming the Arena League. it's all offense, no defense, 5 wide receiver, pistol formations, no huddle.
And the biggest difference and why Danny Amendola, Pierre Garconl, Victor Cruz and every other guy in the league looks like Jerry Rice out there is because their QB's have no fear anymore.
Teams throw the ball routinely 40 times a game now. Why? Why not??? Watch what happens to the QB after he just gets rid of the ball. Watch the defenders closing in on him. What do they do? They act like they are playing 2 hand touch and PULL UP. They have to do that - otherwise they'll get flagged.
Imagine Terry Bradshaw in 1977....everytime he threw a bomb just before a guy was closing in on him, he'd have to reset his jaw because that guy would unload. And it was allright. Because that was the game.
Nowadays....the Sam Bradford's, Eli Manning's and everyone else have NO FEAR THROWING THE FOOTBALL. As long as they get rid of it, they know they'll be okay.
I saw RG3 pull the old roughing the punter move today where he went to the ground when a defender touched him after a pass. He was acting his way into trying to get a 15 yard penalty. That's where the game is now.
I'm not as impressed with Danny Amendola's day or any offense that rolls up 400 yards in a game anymore. You SHOULD BE able to with the way the rules are.
Find me a team that can EXCEL at Defense in today's football - and THAT's truly something to be impressed about, because its damn near impossible to play D anymore.
In 10 years from now, this sport will be uncognizable.
And if the NFL was serious about protecting its players, they would SUSPEND the guy on the Rams that shoulder charged Fred Davis in his throat. When did anyone learn how to tackle that way????
One of these days a player is not going to get up from THAT TYPE OF HIT. Fred Davis is lucky today. There's no place in the sport for using your body as a weapon like that guy did. So the NFL will throw a 15 yard penalty at a defensive end for taking the qb down LIGHTLY after he throws a pass but looks the other way when some other player's head is snapped back in a violent, ugly, dangerous, and truly gutless maneuver.
Welcome to fast track Football - the NFL. It's basically the NBA on a gridiron.
---
---
Posts: 7076
Joined: Fri Jun 15, 2007 10:02 pm
Location: SURF CITY, HB, CALI *** Occasionally flying into a SUPERNOVA
---
Yeah, yeah, you also told us we'd lose to New Orleans; you're such a genius!
.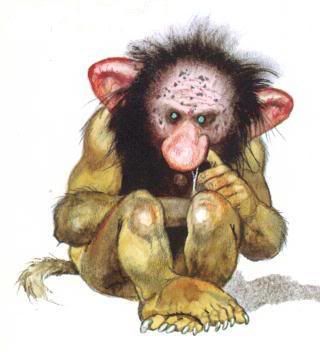 "If you grow up in metro Washington, you grow up a diehard Redskins fan. But if you hate your parents, you grow up a Cowboys fan."-Jim Lachey
---
Posts: 18888
Joined: Mon Jul 28, 2003 12:55 pm
Location: AJT
!
Good morning Redskin Nation. Anyone looking to buy a 2005 Jeep Wrangler? lol
The road to the number 1 pick gaining speed!
---
Hog
Posts: 805
Joined: Wed Feb 18, 2004 6:03 pm
Location: Santa Barbara,CA
this is a very valid & well written observation. I agree. This is a different game were watching now. I would have lovs to see Sean Taylor & Laron plsying together....but they would each be flagged 2 to 3 times a game in this NFL._
Our D looked out of sync.....the front 7 strong as they may be were taken out of the game by Bradfords quick reads. our back end looked lost.......Amendola looked unstoppable.
In memorium Sean Taylor 1983-2007 R.I.P.

Long live the Legend of "Meast".
---
Posts: 7225
Joined: Sun Mar 06, 2005 9:13 pm
Location: Washington D.C.
---
The Hogster wrote:
It may look cute, but those beady, rat eyes betray a souless malevolence. The clown outfit is apt, though.
Andre Carter wrote:Damn man, you know your football.
Hog Bowl IV Champion (2012)
Hail to the Redskins!
---
---
Posts: 10316
Joined: Thu Apr 08, 2004 8:59 am
Location: Canada
PRECIOUS!!!
Daniel Snyder has defined incompetence, failure and greed to true Washington Redskins fans for over a decade and a half. Stay away from football operations !!!
---
Moving to the appropriate forum.
"I'm never under the assumption that you draft for need. You draft the best available football player on the board. ... Because, in the long run, they are the ones who will help you win the most games." - Scot McCloughan
---
---
Posts: 6715
Joined: Fri Oct 05, 2007 9:12 am
Location: Langley Park, MD *Tick Tock*
Warmother wrote:Cleveland has lost twice already this year.
they're so awesome
Hog Bowl Champions
'09 & '17 langleyparkjoe,
'10 Cappster, '11 & '13 DarthMonk,
'12 Deadskins, '14 PickSixerTWSS, '15 APEX PREDATOR, '16 vwoodzpusha
---